EU Disclosure Regulation
green benefit AG is a tied agent of BN & Partners Capital AG according to section 3 para. 2 German Wertpapierinstitutsgesetz (WpIG) The mandatory information according to the EU Disclosure Regulation of BN & Partners Capital AG as investment firm / financial advisor can be found here BN & Partner.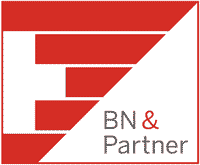 The green benefit Global Impact Fund is a financial product within the context of Art. 8 of Regulation (EU) 2019/2088 (Disclosure Regulation).
ESG - Environment, Social, Governance
In the context of sustainable investments, it is inevitable to come across the two abbreviations SRI ("Socially responsible investment") and ESG, the latter being the abbreviation of the three dimensions "environment", "social" and, in contrast to the pillar model, the dimension "governance".
History
The origins of SRI date back hundreds of years. Already in biblical times, guidelines for ethical investments were anchored in Jewish law, which were later continued by the church in the middle of the 17th century. Over time, however, it evolved into a generic term for all investments that choose according to social and environmental criteria. Despite the disparate interpretations and different definitions, SRI essentially means the following:
Integration of certain non-financial concerns, such as ethical, social or environmental concerns, into the investment process